Done!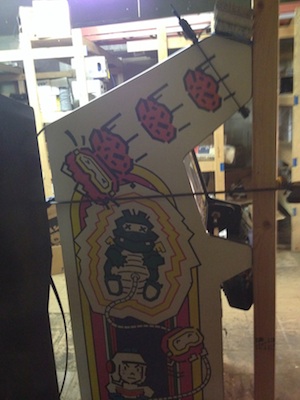 After months of reconstructive surgery, Dig Dug is ready for sale. This one was full of surprises. The good board was missing a chip, the bad board was just bad but had the chip needed for the "good" board. The control panel side needed repair. The bottoms were swollen and flaking away. I thought the paint needed some touching, more like restencilling.
All the bondo and putty work combined with the swelling to make the T channel useless. It would be fair to say we rebuilt 25% of the channel with the router and a channel bit. New molding looks great though.
Added bottom rails to relieve the stress on the flaky bottom. Strengthen bonds on the the bottom panels to improve the overall strength of the cabinet.
Restoration Log:
Dig Dug
Photos:
Dig Dug