20 Apr 13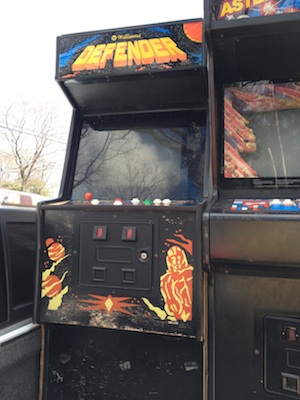 I have 3 new projects. We responded to a craigslist ad and drove on out to find 3 machines in need of restoration. Defender, Asteroids and Pole Position all need serious help but they seem mostly solid. The projects begin!
19 Dec 12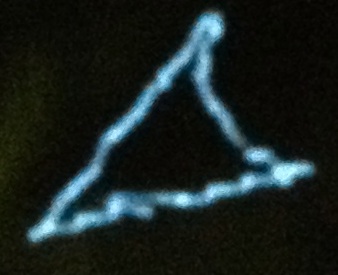 Not exactly what I expected from a newly rebuilt and calibrated monitor. I would blame the board, but I tried 3 different boards and got the same result.
Log:
Asteroids (15195)
04 Dec 12
The Asteroids (
15195
) is back. We replaced the Big Blue and refurbed the power brick. The monitor was repaired for $75 and installed. The board is shot. It is out for repair.
Back door was painted.
Marquee light rebuilt. We tested several ballasts for other repair jobs. I think I am set for FS2 and ballast parts for a while.