05 Dec 12
As the cold weather approaches I am forced to empty the garage and prepare space for my truck. Moving days are here again.
16 Sep 12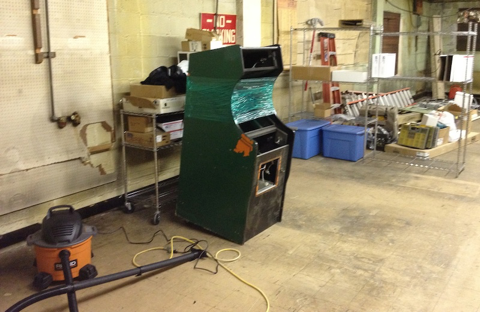 Where is the shop you keep referencing in all these post? Until recently the shop was the basement. Now that David is on board, we are restoring more games than ever and needed space. I found a local (4 miles) place with 200 square feet of space.
The temperature extremes are not ideal but it is climate controlled. Power, light and a paint booth make it ideal for restoration. Hopefully this will solve some parts storage issues I have faced in the past.
Full Details:
Story