Big Score
06 Jun 12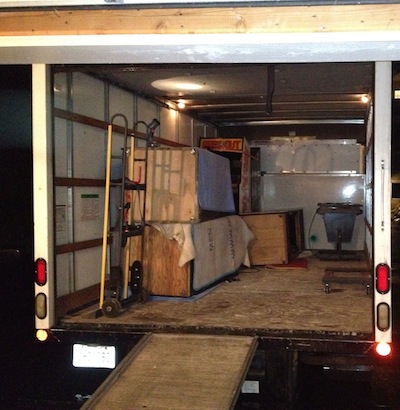 I responded warily to a posting on r. g. v. a. c. for Free Game Giveaway. I assumed it was a scam to find Live email addresses, but the lure was too great. It was not a scam!
David and I rented a truck (to protect the game from the forecast rains) and a couple of helpers and responded to the ad. We grabbed 8 projects and some spare parts.
Check the Project Page for new entries.