14 Aug 2012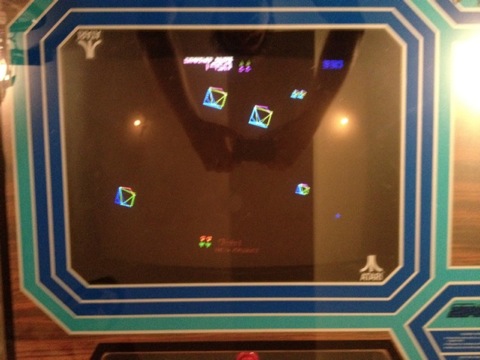 Asteroids was a big hit. Atari followed up with a simultaneous play version called Space Duel. The vector graphics went to color on this 6100 monitor. Single player, team play or competitive play are available on this game.
The head to head play on this cocktail unit makes it great for a game room. The top is large and has white space around the monitor for drinks and sandwiches.
This is one of those rare games that has all the original parts complete with matching serial numbers.

Restoration:
Notes

Photos:
Space Duel
Location:
Denville, NJ 07834
Price:
$800 + Delivery (or pick up)